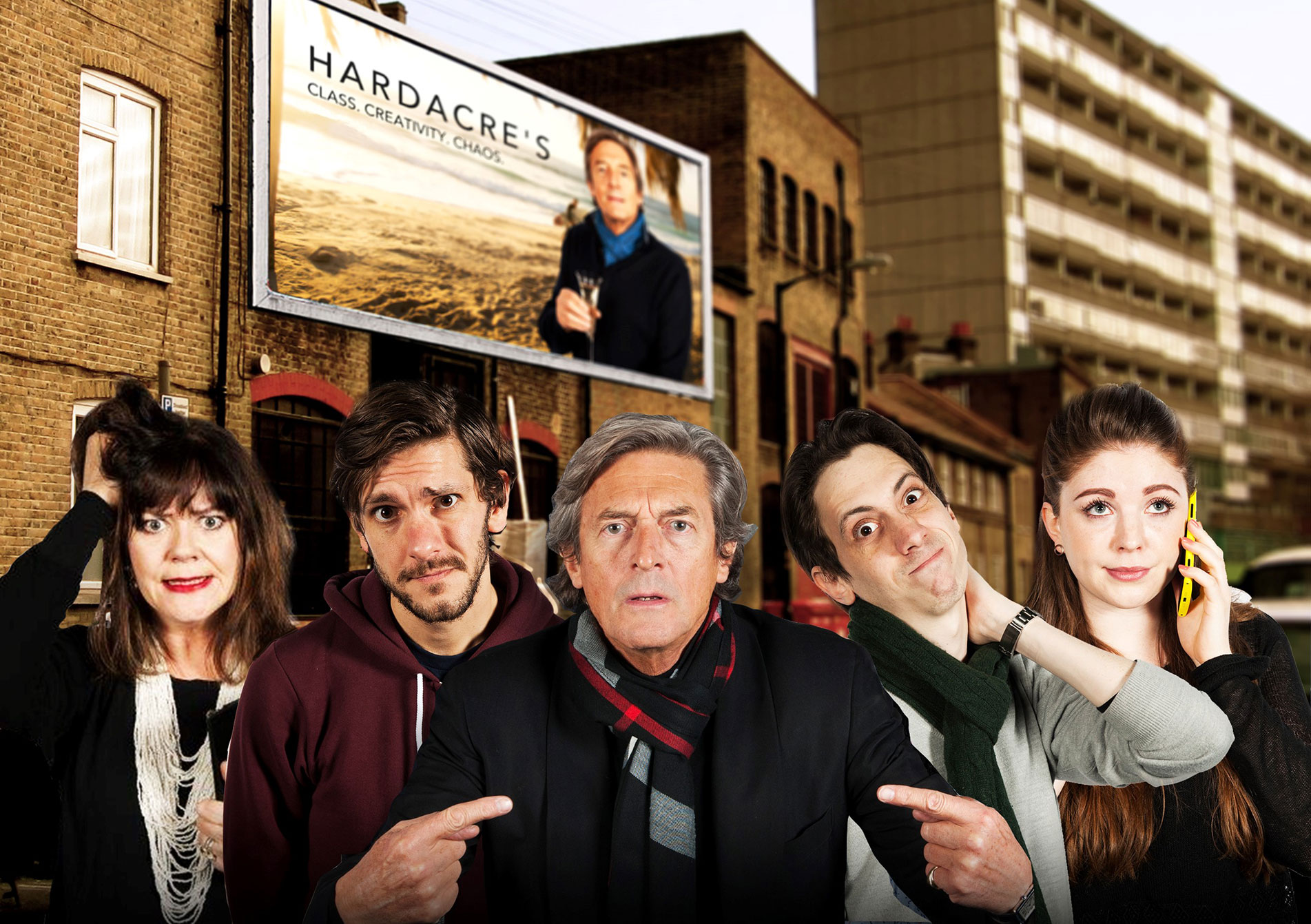 The new series of Reluctant Persuaders will air on Thursdays at 6.30pm on BBC Radio 4. Starting October 4th for 6 weeks.
"Listen out for comedy gold…"  – Total TV Guide
"The cast has great comedy chops and there are plenty of laugh out loud moments."  – The Daily Telegraph
Welcome back to Hardacre's, the worst advertising agency in London, as Edward Rowett's award-winning sitcom Reluctant Persuaders returns for a third series.
The second series ended in euphoria, as Hardacre's secured their biggest ever account – the Cosmos X10 smartphone. The third series begins with a reality check, as the team realise how woefully ill-equipped they are to handle a client of this magnitude.
Copywriter Joe Starling (Mat Baynton) sees the triumph of his winning Cosmos pitch turn into a rod for his own back, as he doubts his ability to live up to his own success. He is aided, abetted, encouraged, and hampered by art director Teddy (Rasmus Hardiker), accounts manager Amanda (Josie Lawrence), and creative director – and self-professed advertising god – Rupert Hardacre (Nigel Havers).
Over the course of this third series, the world of Hardacre's grows and deepens, introducing new characters and challenges for the team who, more than ever, must work together if they want to get ahead in advertising.
Read writer Edward Rowett's interview with The British Comedy Guide here
Listen online or catch up here