Written by Annie Caulfield
Starring Ardal O'Hanlon, Dermot Crowley, Dara O'Briain, Pauline Mclynn, Lloyd Hutchinson, Pauline Mclynn.
Radio 3, Sunday 31st August at 9.45pm
Absolutely Productions has attracted a stellar cast to record a 90min Radio Play about cult Irish author and journalist Flann O'Brien which will be broadcast on Sunday August 31st at 9.45pm on BBC Radio 3. This week's "Radio Times" carries an in depth feature about the play…
Dara O'Briain, Ardal O'Hanlon and Dermot Crowley all play different facets of the Irish cult hero and Pauline Mclynn plays his wife Evelyn.
Writer Annie Caulfield has set the play on the day that Brian O'Nolan, (Flann O'Brien's real name) is sacked from his job at Dublin City Council. O'Nolan (Ardal O'Hanlon) spends the rest of the day remonstrating with his alter egos- Flann O'Brien (Dermot Crowley) and his satirical, firey journalist nom de plume Miles na Gopaleen (Dara O'Briain)- as to the cause of his loss of employment, whilst delaying the inevitable and unenviable task of informing his wife Evelyn (Pauline Mclynn).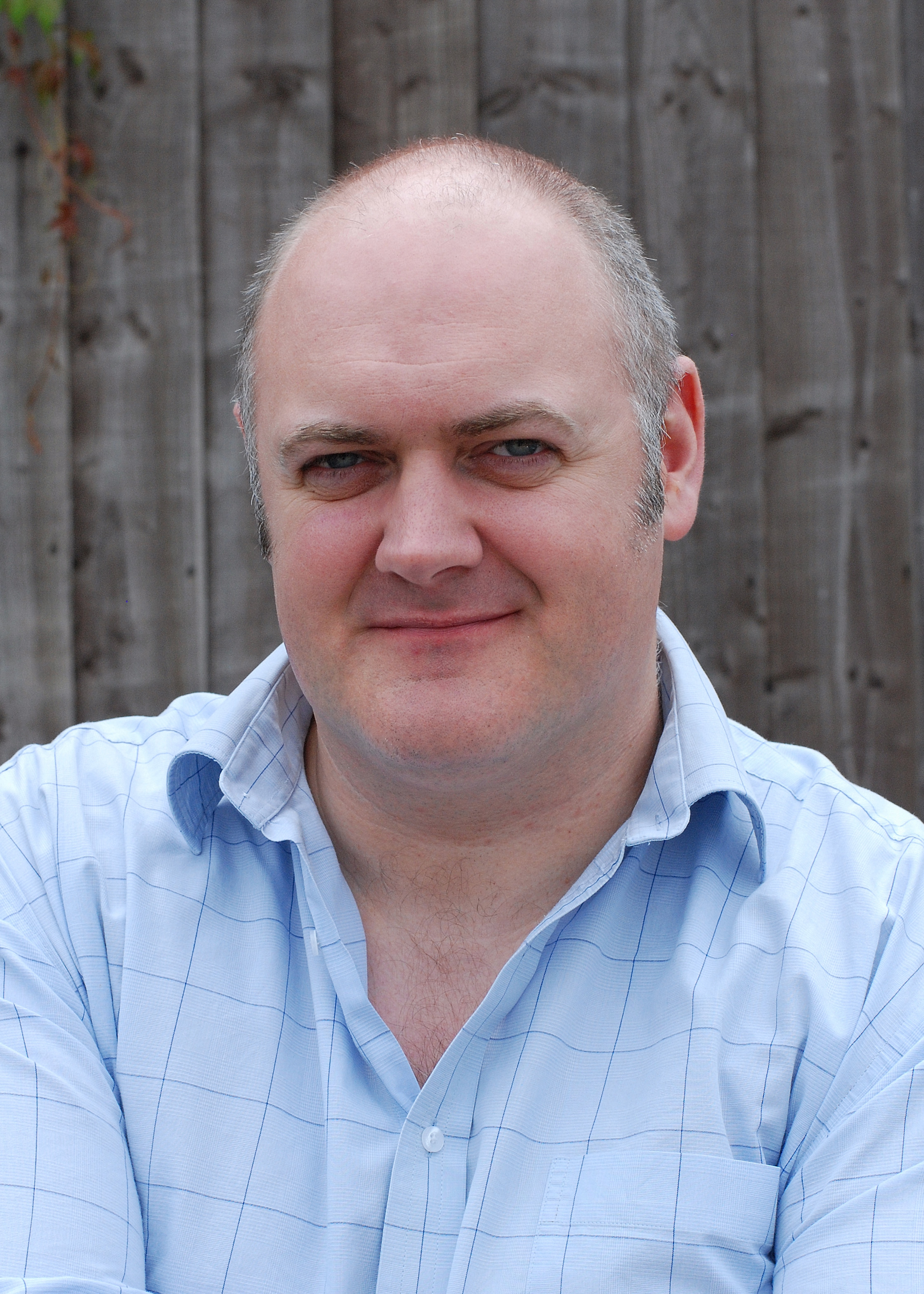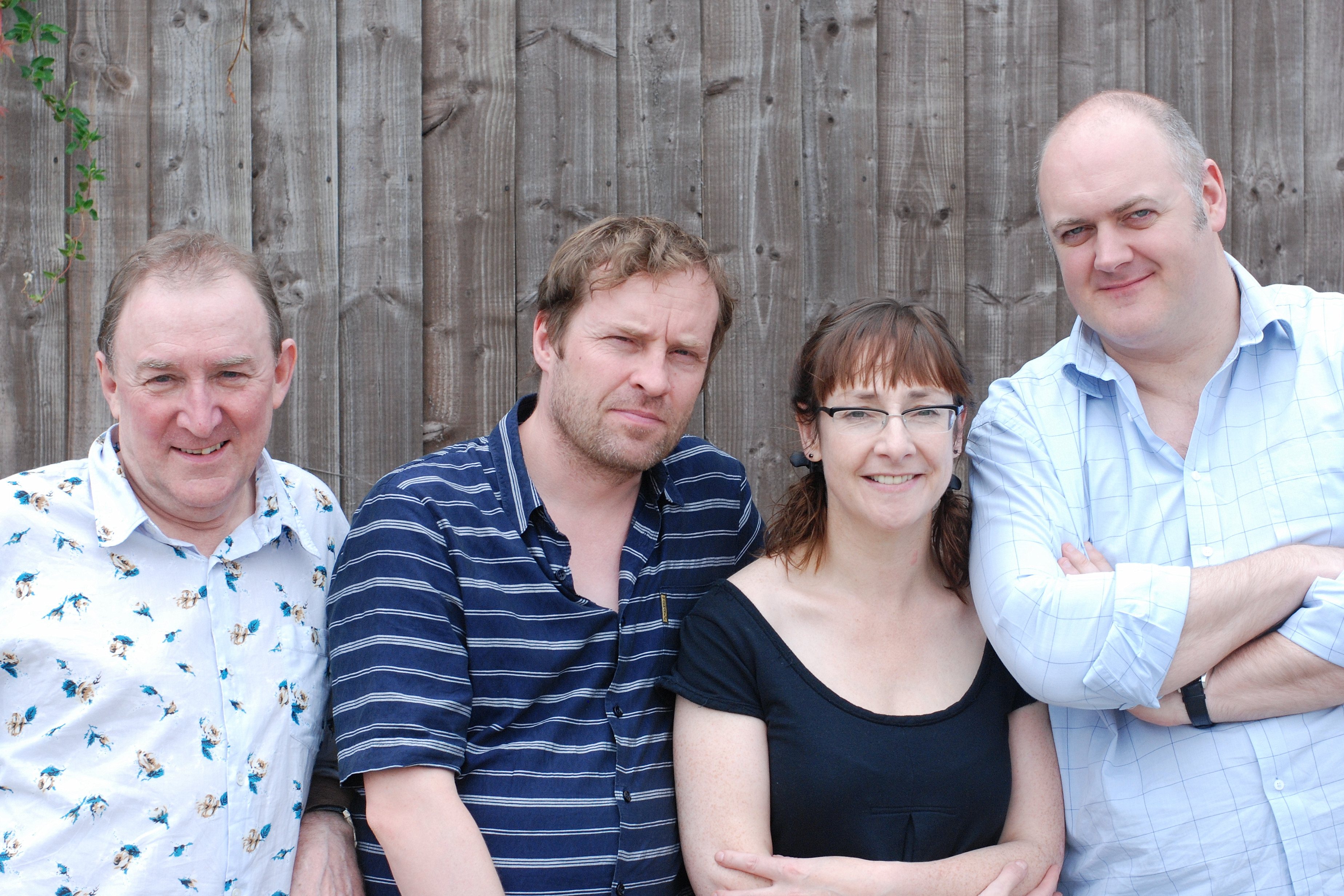 Writer Annie Caulfield's background to the play
I was writing a book about a journey through Northern Ireland. In the small border town my mother comes from, Strabane, I noticed a plaque on the wall of a house – Brian O'Nolan/Flann O'Brien had been born there. I'd always thought of him as the archetypal Dubliner. Strabane had been wrecked ten times over in the Troubles; I liked it they had this secret claim to fame.
I started rereading Flann O'Brien and reading about him, thinking I knew how the story went – but this wasn't the typical story, the Hemmingway, Fitzgerald, Behan story of a writer who has success and destroys themselves drinking. Brian O'Nolan held down a job, took on the task of looking after his orphaned brothers and sisters, wrote political and humorous newspaper columns and survived the most appalling bad luck. The alcohol seemed to take the edge off for him as he got up every day and took on the world. I liked him because I think that's what human courage really is – not doing one big thing like climbing Everest – it's facing daily cruelty, tedium and injustice with determination. I liked this man who just wouldn't get knocked down and stay down.
Criticised for being parochial compared to the Paris dwelling likes of Joyce and Becket, Flann O'Brien was actually ahead of his time in many ways. The absurdism and magic in the Flann O'Brien novels is cosmopolitan and modern The strange anarchic humour could be written in to Monty Python, Black Books, Father Ted or The League of gentlemen. Flann O'Brien is funny about Ireland, loyal to Ireland – but he's also very European, avant garde and imagined himself far beyond his restricted personal life.
Written by Rob Grant and Andrew Marshall
Starring James Fleet, Ryan Sampson, Cassie Layton, Kevin Eldon,
Freddie Fox, John Sessions and Rachel Atkins.
Directed by Andrew Marshall.
Produced by Rob Grant and Gordon Kennedy
"John Sparkes brought The Third Policeman by Flann O'Brien in one day when we were recording Absolutely. It was love at first page, so when Annie and Marilyn Imrie (Producer and Director) approached Absolutely Productions with 'Your Only Man' I jumped at the chance to make it. Flann O'Brien has a huge following throughout the world but he is most affectionately and passionately followed in Ireland. His name plus Annie's brilliant idea and script were the perfect calling cards to assemble this fantastic cast who, in conjunction with Annie and Marilyn, have delivered a tremendous play

Gordon Kennedy

Executive Producer
Brian O'Nolan  –  Ardal O'Hanlon
Flann O'Brien  –  Dermot Crowley
Myles na Gopaleen – Dara O'Briain
Evelyn O'Nolan – Pauline Mclynn
Garvin, Tommy, Guard, Agent Niall Sean, Eddia and Brian O'Nolan's Brother – Lloyd Hutchinson
Secretary – Pauline Mclynn
Producer – Marilyn Imrie
Director – Marilyn Imrie
Writer – Annie Caulfield
Production Manager – Sarah Tombling
Studio Engineer – Gerry O'Riordan
Studio Manager – Jessica Bowles
Executive Producer – Gordon Kennedy
Executive Producer for BBC Radio 3 – Matthew Dodd
The play was recorded at The Soundhouse Recording Studios, Shepherds Bush, London on 30th and 31st July 2008
The Producers would like to thank A M Heath and Co and The Estate of Flan O'Brien for their help and co-operation with this production and their kind permission the record extracts from 'The Third Policeman' by Flann O'Brien
First broadcast August 2008
Radio 3
1 x 90 mins
production credits