Written by Hilary Lyon
Baggage series 4 airs on BBC Radio 4 from Tuesday 13th April 2009
at 6:30pm for six weeks
Written by and starring Hilary Lyon, 'Baggage' is set in the capital of Scotland and centres on the lives of Caroline and Ruth, two (40-ish) friends of preposterous long-standing. Life certainly hasn't turned out quite as it was supposed to for the celtic pair as they navigate their way through grief and joy in the most surprising situations, but they battle on having moved their original baggage from substantial trunks into roomier skips….. and finally to a more commodious landfill site in the borders.
The end of Series 3 found the women reeling from their best friend Fiona's death from breast cancer which was diagnosed shortly after giving birth to her daughter, April. Series 4 finds them valiantly picking up the pieces and rising to the challenge of bringing up toddler April, whilst dealing with Fiona's grief-stricken estranged husband, Roddy, and demented mother Gladys (not to mention their respective continuing quests for the perfect work/life balance, blissful relationship and the answer to that tricky minor question 'What's it all about anyway?').
Caroline and Roddy are catapulted into co-parenting and have a fair bit of negotiating to do in terms of their relationship to each other and to April's birth father, Church of Scotland minister, Nicholas. Ruth struggles with loss and change in her own inimitable fashion and falls in love in the most unexpected of circumstances. Throw in Caroline's exuberant father, Hector, suddenly appearing on the doorstep grappling with his own demons and secrets and you have a fascinating portrait of 21st century family life and all its attendant complexity…
'Baggage' embraces and celebrates the absurdity and richness of life; the humour, the sadness, the nonsense, the sexy nights in and bitterly cold Edinburgh nights out; the complaining (those cobbles, those hills, that weather) and the relishing (the views, the culture, the chip shops) of life in one of Europe's most beautiful capital cities.
'Baggage' is funny and poignant and seriously ridiculous; a bit like life really.
Hilary Lyon: Creator, Writer and Co-star of Baggage
I was delighted when 'Baggage' was commissioned for a 4th series by BBC Radio 4. The first 3 series' had been my first proper job as a writer (having been, exclusively, an actor for an alarming 2 decades) and so to be asked to write another 6 episodes was extremely gratifying, not to mention challenging, in the light of having killed a major character off.
I think the old adage about writing about what you know is probably very sound, certainly as a new-ish writer, so 'Baggage' came about as I do know something about women hitting 40. It's unlikely that by this age one has not experienced some fairly major 'stuff'; death, divorce, children or no children, career crisis blah, blah, blah, etc, etc, etc.
It's fascinating to look at a group of people who have known each other for a verrry long time; how they cope with bridging the gap between expectation and reality; how they grow up, grow apart or grow together. Most importantly, however, I marvel at people's resilience to get through the 'stuff' and still have a sense of humour and a seriously good laugh along the way.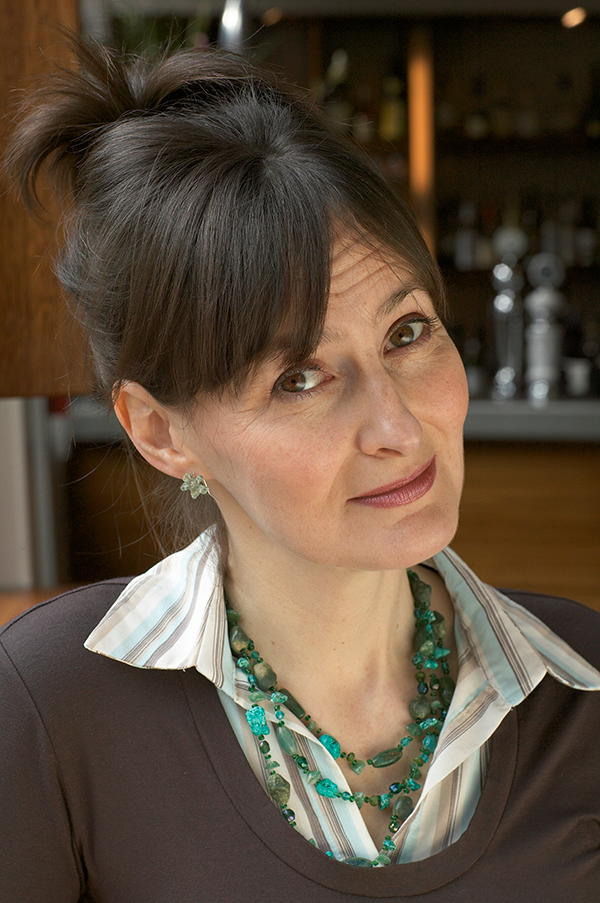 All episodes:
Caroline: Hilary Lyon
Ruth: Adie Allen
Roddy: Robin Cameron
Episode 1: 
Nicholas: Moray Hunter
Gladys: June Watson
Fiona: Phyllis Logan
Episode 2: 
Hector: David Rintoul
Fiona: Phyllis Logan
Polly: Nicola Grier
Episode 3: 
Hector: David Rintoul
Gladys: June Watson
Fiona: Phyllis Logan
Episode 4: 
Hector: David Rintoul
Nicholas: Moray Hunter
Fiona: Phyllis Logan
Miriam: Nicola Grier
Wifie: Nicola Grier
Waiter: Gordon Kennedy
Episode 5: 
Hector: David Rintoul
Fiona: Phyllis Logan
Nicholas: Moray Hunter
Episode 6: 
Hector: David Rintoul
Gladys: June Watson
Nicholas: Moray Hunter
Series Creator and Writer: Hilary Lyon
Director: Marilyn Imrie
BBC Commissioning Editor: Caroline Raphael
Co-producer & Script Editor: Moray Hunter
Broadcast Assistant: Sarah Tombling
Sound Engineer: Phil Horne
Studio Manager: Alison McKenzie
Facilities: The Soundhouse
Edinburgh Location Sound Recording: Lee McPhail
Producers: Gordon Kennedy & Moray Hunter
Production Company: Absolutely Productions Ltd
Theme song by Nusa. You can buy their album from www.verticalrecords.co.uk,